IMPORTANT: If you own a 2015-2017 Nissan Murano or 2016-2017 Maxima you may be affected! Please call (888) 918-1391 or fill out the form below. Please contact the dealership for parts availability.
Let us fix your Murano or Maxima today!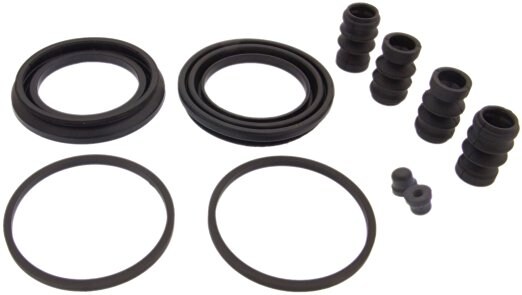 Hours
Monday

9:00AM - 7:00PM

Tuesday

9:00AM - 7:00PM

Wednesday

9:00AM - 7:00PM

Thursday

9:00AM - 7:00PM

Friday

9:00AM - 7:00PM

Saturday

9:00AM - 7:00PM

Sunday

12:00PM - 5:00PM
Brake Fluid Seal Recall Nissan Murano and Maxima
What is the recall?
The recall is on 2015 to 2017 Murano SUVs and on 2016 to 2017 Maximas. The recall is a malfunctioning seal which is leaking brake fluid.
Is this a safety recall?
Yes. The is a significant supplier quality issue. If you have one of these makes or Murano or Maxima please contact your dealer as soon as possible.
What's the risk if I don't bring it in?
The seal has been breaking and the leaking fluid gets on the circuitboard. Nissan believes this could be a fire safety hazard. Brake fluid is flammable and the liquid would short the board.
If your ABS light is on stop driving immediately, park the car outside, and call your dealership to tow the vehicle to their location or nearest Nissan dealership.
Will I get a formal notice? Yes. Nissan sent owners of the affected models a letter earlier this month.
Where can I get this fixed? Nissan on Atlantic is an authorized Nissan dealer that can perform this recall campaign and fix any other issues you may have. 
When was this discovered? 
Nissan responded to a report on June 7th of a reported fire. After further investigating they found several other similar instances had occurred. Nissan officially put the recall notice out August 24th 2016.
How much will this cost?
Nissan will replace the parts for free. After checking the part serial number, if the unit has the faulty part Nissan will repair the issue. Parts for this will be available soon.
Is this region specific?
Yes and no. Majority of the vehicles were sold in Canada and the United States. A small number of countries might be affected as well.
Vehicle Identification Number Info
Check your vehicle recall information by its VIN number. A VIN number is a vehicle identification number. Your VIN is like a fingerprint for your vehicle.  Every Nissan is required to have a VIN. Located the VIN by the inside of the driver's seat door or on the top of the dashboard. This is usually on the driver's side as well. If you are having trouble locating your VIN, Nissan on Atlantic can help you with this. Finding this number is not only vital to know if you are valid for the recall, but a without a VIN your car was either repaired, damaged, or even more likely - stolen.
Because of these models the VIN will be a 17 digit alphanumeric number. Any car newer than 1980 has this identification. This number also contains engine size, body style, model year, transmission type, color and more.