Coggin Nissan on Atlantic is giving away 1 year free maintenance on all NEW Nissan vehicles sold. Sounds too good to be true? Well come in today to find out.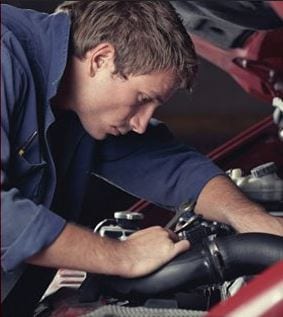 We have you covered for 365 days! Coggin Nissan on Atlantic isn't a dealership that sells you a new Nissan then forgets about you. We want to take care of our customers by enjoying one year of free maintenance on us. That means free oil and filter changes and tire rotation at the recommend milestones.
Nissan's Recommendations:
Every 3 months for 3,750 miles: Replace engine oil and filter.
Every 6 months or 7,500 miles: Replace engine oil and filter, rotate tires.
Every 9 months or 12,500 miles: Replace engine and oil filter.
Every 12 months or 15,000 miles: Replace engine oil and filter and rotate tires.
It is often frustrating to encounter any form of car trouble, particularly if you are in a hurry or are far from an auto shop. These types of incidents can be avoided if you are able to regularly have your car checked. Regular car maintenance and repair can help prevent the possibility of you being stuck in these situations. Maintenance of your car can range from basic car maintenance to an overhaul or car check-up.
Call Coggin Nissan on Atlantic today at 877-568-7129 to learn more about one year of FREE maintenance.