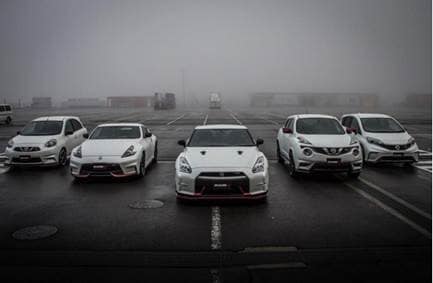 Coggin Nissan on Atlantic in Jacksonville, Florida should be the first dealership you consider when you're looking to purchase a new or used vehicle. Why you ask? Not only do we have competitive specials, rewards programs, car rentals, large inventory of new and used vehicles, but we're involved in our community.
Our community involvement shows that we are invested in our local economy, public school systems, and charities. We care about OUR people.
Specials, Specials and MORE Specials!
At Coggin Nissan on Atlantic we fully understand that we all work hard for the money and we want you to get the most for your money. So naturally saving money is a high priority. Our specials save our customers money not just on sales, but in service and parts as well.
Take Advantage of Our One to One Rewards
Our One to One Rewards Program is FREE! All you have to do is sign up when you visit our service and parts department. After you signup, your card is instantly loaded with $10 towards your next service or parts visit or $100 towards your next new Nissan.
You're probably wondering how this works, right? EVERY time you pay for parts or service, you'll earn a percentage back on your rewards card. You can use it now or later. It's all up to you. Not only do you get reward points as a loyal member, but you're also eligible for Rewards Plus! Rewards Plus includes receiving discounts and special offers that can be used in over 300 online retail outlets and any purchases you make and of course more points on your rewards card.
Test a New Nissan with our Rental Car Program
We offer sizzling hot, shiny new Nissan models, which makes the rental experience out of this world. Whether you need a rental for business, special event, pleasure, or a hot date, Nissan Rental Cars provide superior quality and customer service that you WILL NOT find anywhere else.
There's NO Such Thing as TOO Many Cars
It's a given that we have a large inventory on new and used Nissan's, but what about those other brands? The variety of brands in our used inventory ranges from Mercedes-Benz, Chevrolet, to Fiat's and we're always looking to expand our inventory. We will buy your car even if you don't buy from us. Who does that? We do! We give FREE professional appraisals with no hassle or obligation to sell. You can visit the store or start the process online.
Follow your instincts and visit or call Coggin Nissan on Atlantic today at 855-414-7389. You know you want to!